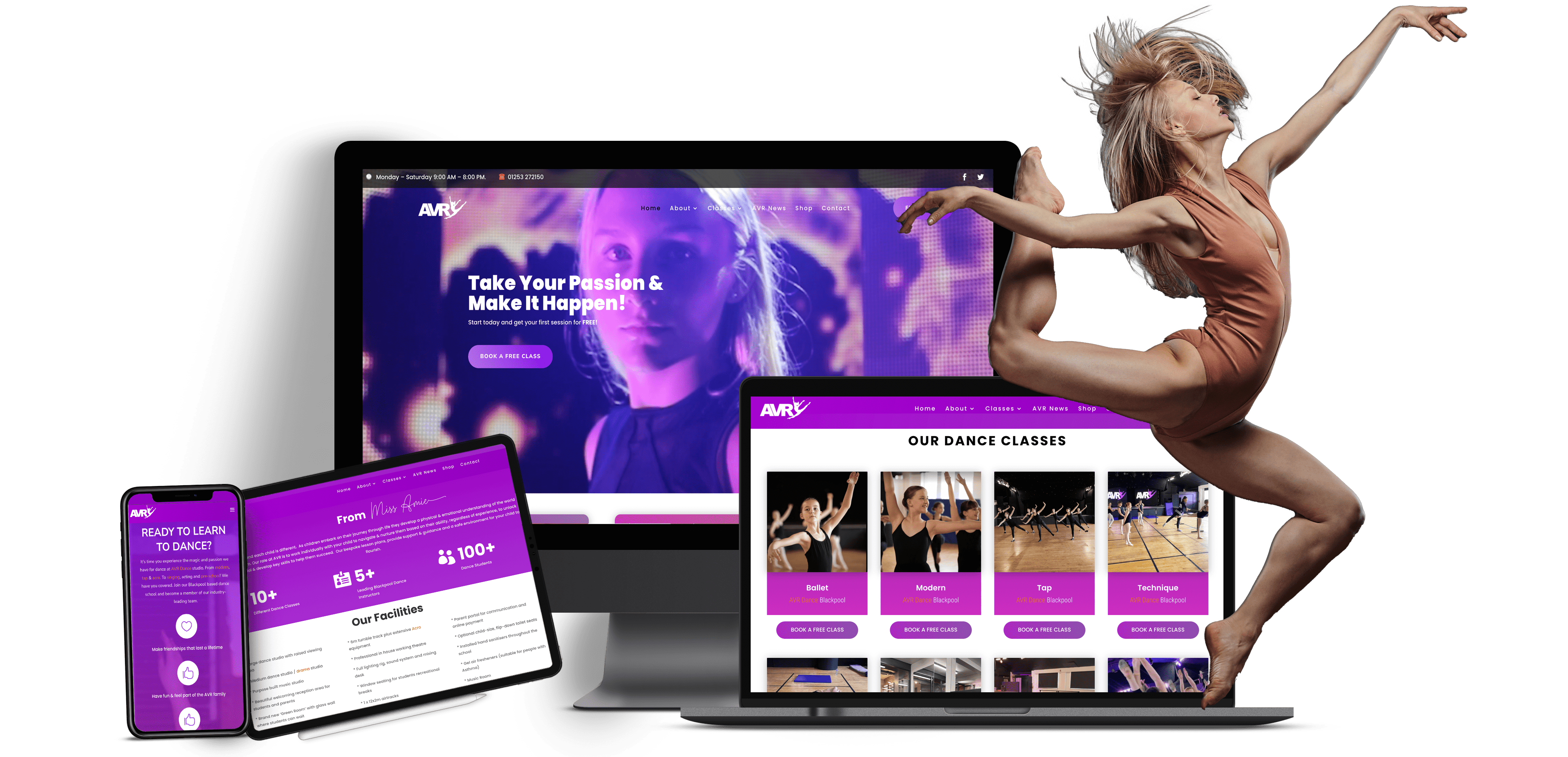 AVR Dance
As one of Blackpool's leading dance and theatre schools AVR's online prescense is vitally important. With great imagery and content its important that it grabs attention and converts to enquiries.
We think it does a great job and the increase in enquiries proves that the website really does help the business.
Graphic Design /  Web Design & Development / E-Commerce Online Store / Hosting / Security/ Maintenance / Email Marketing
Take Your Passion & Make It Happen
Its all about looking good and putting on a show! 
Simply put thats the breif. We have gone image heavy used some great existing video for the background and added some conversion tactics.
While keeping the website simple and clean we used some of the strongest video content in the head of the website to engage with visitors on arrival.
We saw from the analytics that the majority of visitors were enquiring about the school, having this opportunity to connect prominently throughout the website was key.
Due to the amount of enquiries and staffing we then setup an array of email automation to take new customers on a bespoke journey delivering the correct information and increasing the conversion of enquiries.
When moving to our new facilities in early 2018, we wanted to make the experience as good as it could be, both in the studio and online.
Working with Superchance has enabled the business to grow and reach more potential students through social engagement and via our responsive targeted website.
We now get more enquiries than ever before and more students interacting with us online each week.
Let Superchance work their magic and help your business grow!
Amie Rutherford
Director – AVR Dance