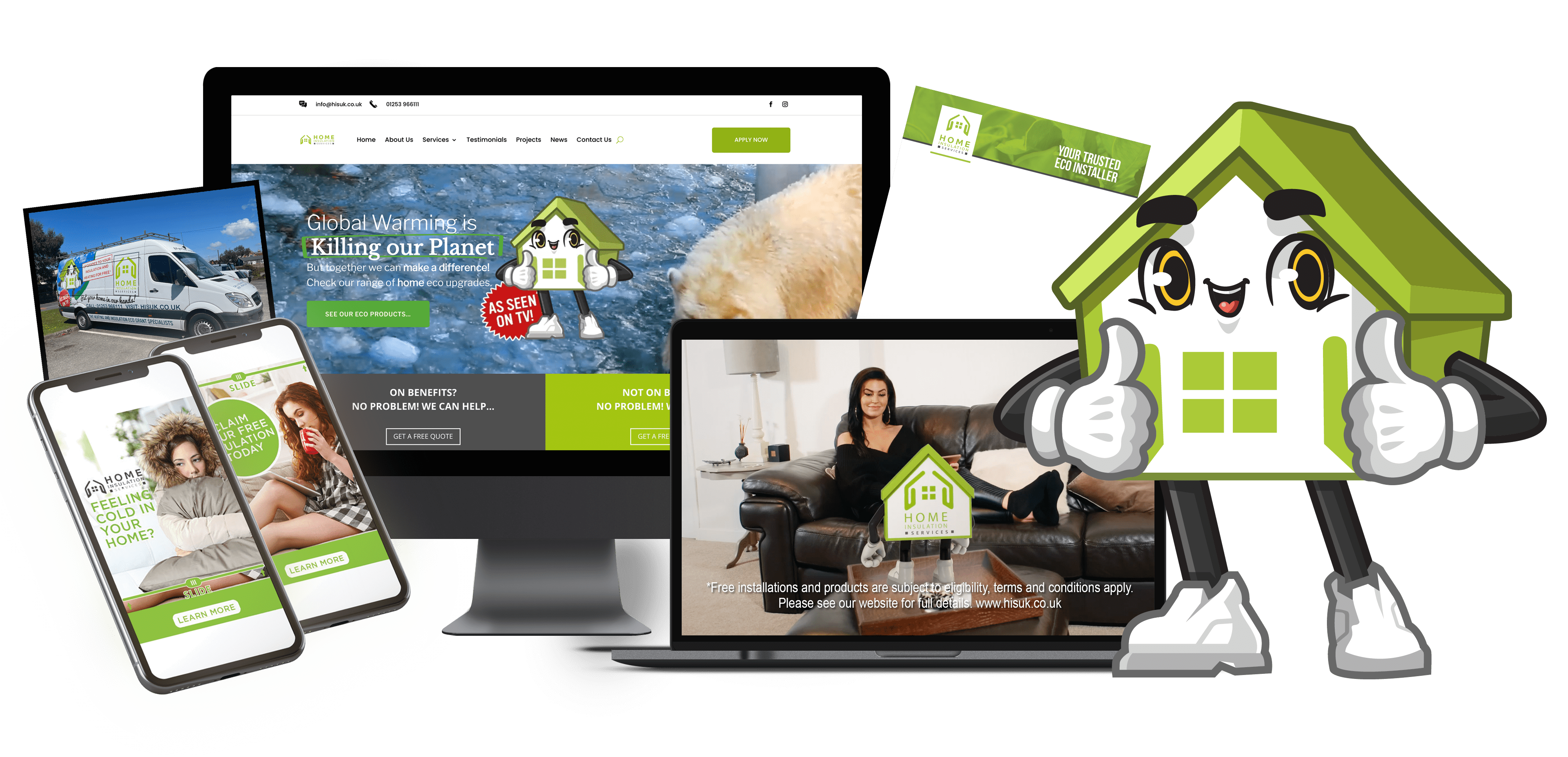 HIS UK | Home Insulation Services
Based in Blackpool, HIS UK are industry leading home insulation specialists. From first time central heating to room in roof insulations. Their 15+ years of experience in helping households to reduce their carbon footprint and cut the cost of their energy expenses are amognst the many reasons they wanted to grow online.
Brand & Logo Design / Brand Strategy /  Copywriting / Creative Direction / Graphic Design /  Web Design & Development / Print Collateral / Digital Marketing / Social Media Campaign / Public Relations / Video Concept & Script / Video Editing / Apparel Design / Advertising Collateral / Animation / TV Advertising / Vehicle Design
To compete with others in the local area, we knew we had to stand out and introduce new marketing measures to grow HIS to be leading providers in the area.
Superchance have been working with Home Insulation Services for many years. The relationship Ryan and the team at Superchance have with the guys over at HIS is continuously growing as we implement new tactics and measures to sky rocket their preformance and visability.
It is a dificult task in competing with other companies however here at Superchance we explored all options. From van liverys to advertising on Sky TV. We were able to drive HIS's traffic both paid and organic through the roof resulting in a dramtic increase in online conversions and jobs booked in for the client.
Our plan is to continue with this incredible growth and introduce further methods of driving sales and assisting with the brand growth of HIS UK
Our relationship with the Superchance team has spanned over 15 years!
They provide all PPC, Website design, Social Advertising, Branding and Support. Our on hand team, always on the end of a phone, always helpful and always cheerful.

A great team we are happy to work with and regularly recommend them to many of our associates.
Marcus Carman
Director – Home Insulation Services