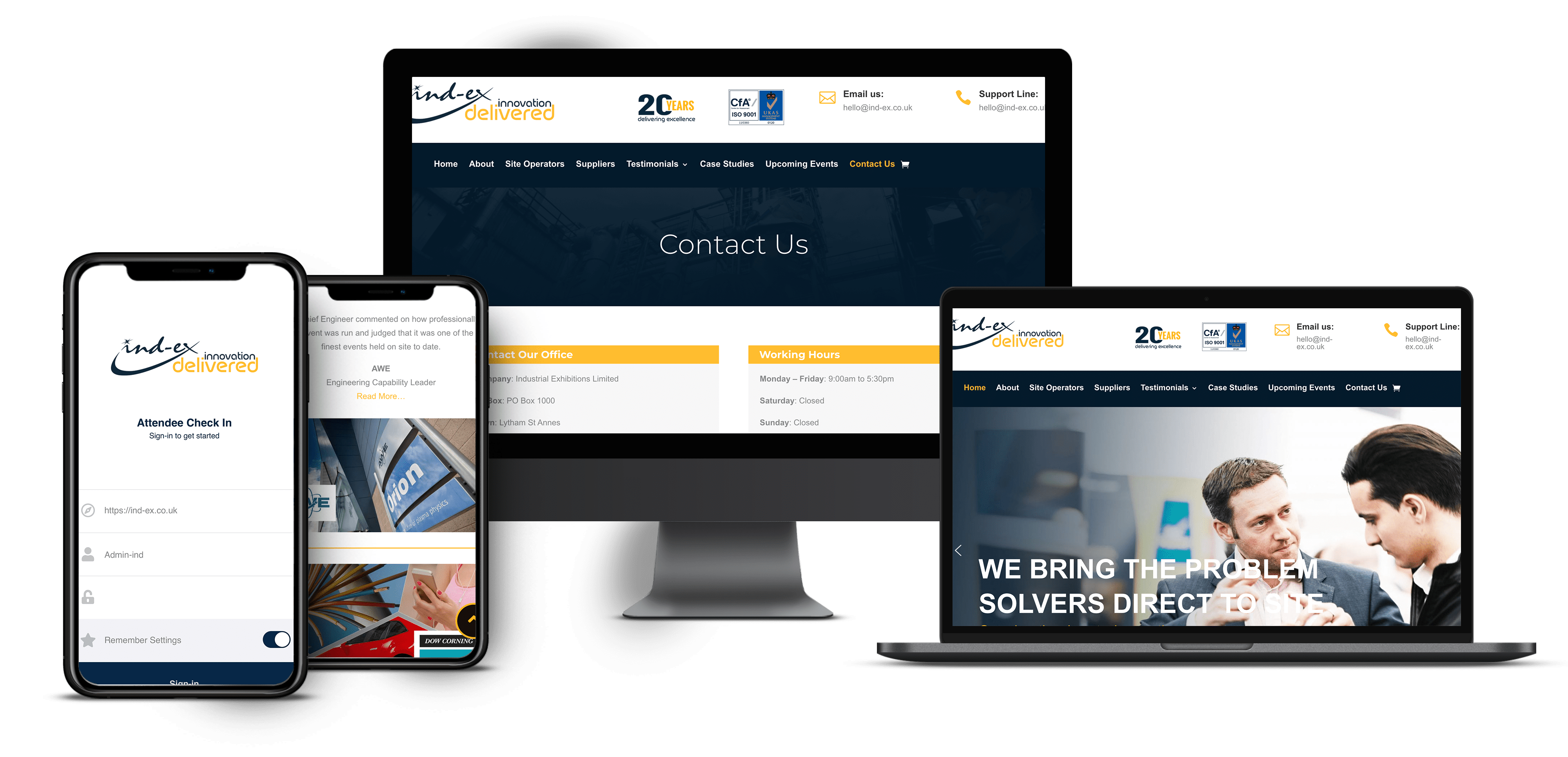 Ind-Ex :: Innovation Delivered
A leader of event production in the defence and nuclear sector, Ind-Ex bring highly skilled companies from around the world in front of the key decision makers on site at highly sensitive businesses.
Having a strong corporate brand and simple to use booking process is key to Ind-Ex success.
Brand & Logo Design / Brand Strategy /  Copywriting / Creative Direction / Graphic Design /  Web Design & Development / E-Commerce Booking System / Print Collateral
We have been working with Ind-Ex for many years, their business over the period of 12 years has seen them go strength to strength. We feel part of their team and deliver some key products to making their business successful.
The website features and online booking system for both attendees and suppliers. To cut down on processes the whole experience can be done online, from booking tickets to paying for a stand and submitting security information, the website cuts down manual work by over 75%!
Over the years we have also supported Ind-Ex with the production of all poster and flyer design, video content, ticket design, signage, logo design and branding.
It is great working with Ind-Ex and has been really special to see their business grow along side ours.
I have been working with Ryan and his team for over 10 years! That in itself speaks volumes for the service we receive.
Superchance coordinate all of our website, print and video content along with all online marketing that we publish.
The service is second to none and we look forward to working with Superchance for many years to come.
Peter Baxendale
Director – Ind-Ex