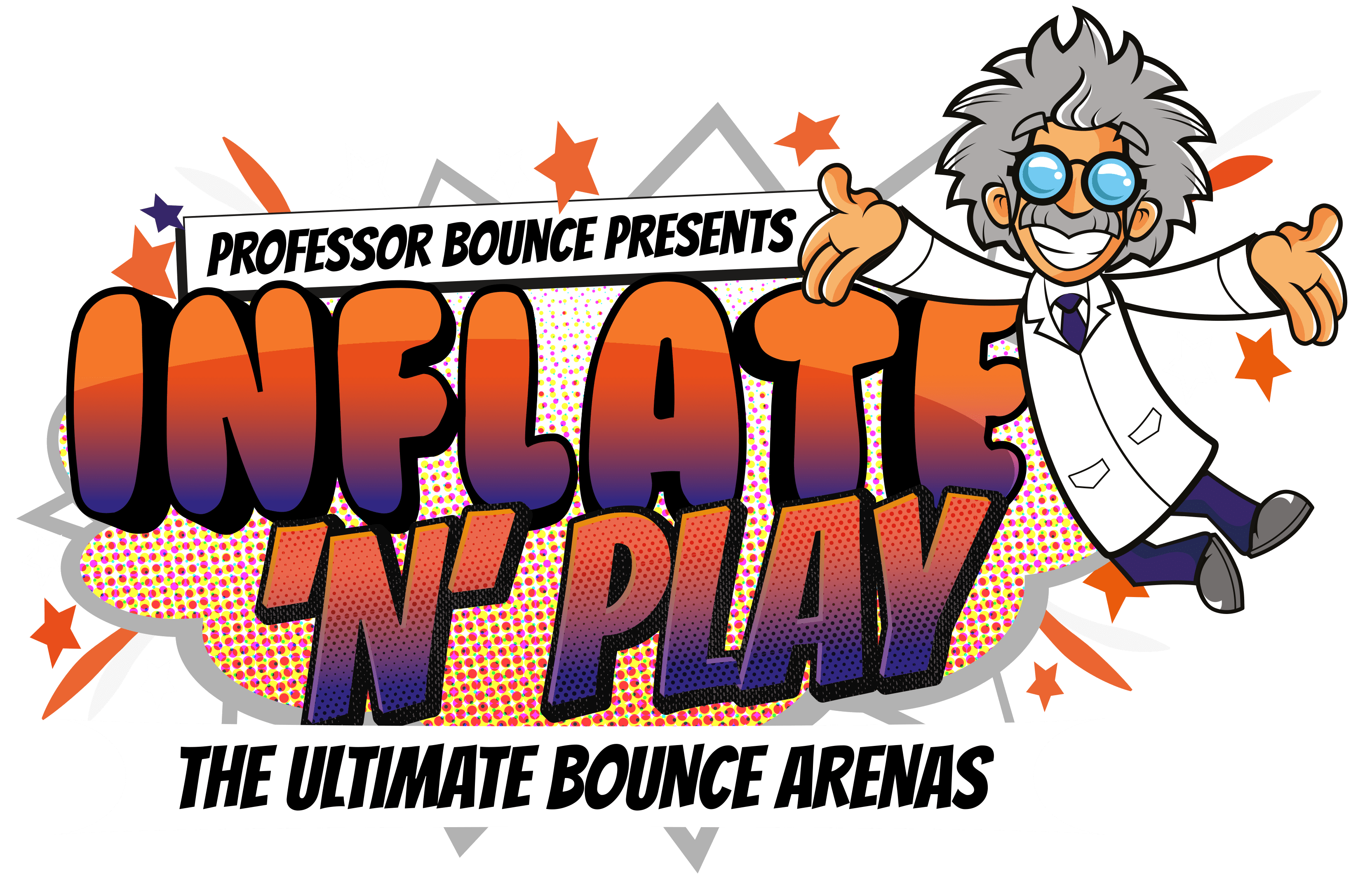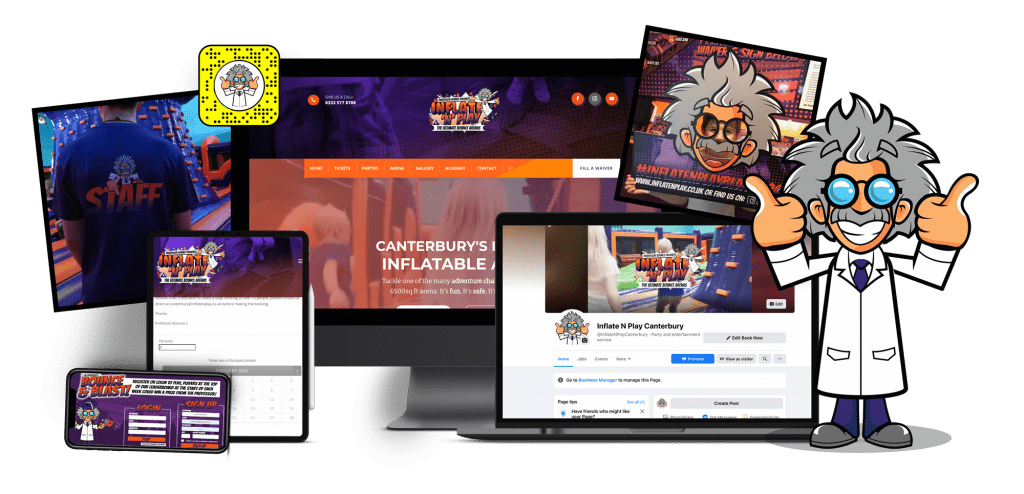 Inflate N Play® Inflatable Bounce Arenas
From the Historic city of Canterbury comes one of the UKs newest attractions — Inflate N Play's® huge 4000 sq ft arena is the ultimate family fun zone!
With 10 attractions and challenges kids and adults alike love bouncing, running and sliding around the arena to race each other. Cool down with a slush or fuel up with our great range of snacks.
Brand & Logo Design / Brand Strategy /  Copywriting / Creative Direction / Graphic Design /  Web Design & Development / E-Commerce Booking System / Print Collateral / Digital Marketing / Social Media Campaign / Public Relations / Video Concept & Script / Video Editing / Apparel Design / Advertising Collateral / Animated Game Design
As a start-up business primarily targeting a younger audience we knew that we would have to be creative and bold in our approach to ensure engagement and success
Superchance was approached in early 2019 to work on a new and exciting business venture between 3 Blackpool based businessmen. To create a brand, website and all advertising collateral to make their inflatable arenas the hottest ticket in Canterbury and Blackpool.
It's difficult out there marketing any start-up business and especially trying to target a younger audience that is engaged with 100's of interesting apps and websites like youtube, tiktok and snapchat.
Our plan was to create a bold, bright and engaging brand that would appeal to both a younger audience but also appeal to parents as a new place to entertain their children.
Working with Superchance has been great. They have been involved from initial concept right through to the launch of both arenas.
Having welcomed over 120,000 customers through the doors of both venues and an online audience of over 15k within one year of trading the results are proof that Superchance have delivered above and beyond on the branding and marketing of our company.
Jeavon Trend
Director – Inflate N Play
Its been an incredible 24 months!
Inflate N Play's first 12 months have been pretty special, from a standing start we have achieved amazing results from the advertising and promotion. The business has grown strength to strength and seen the opening of a second site in Canterbury.