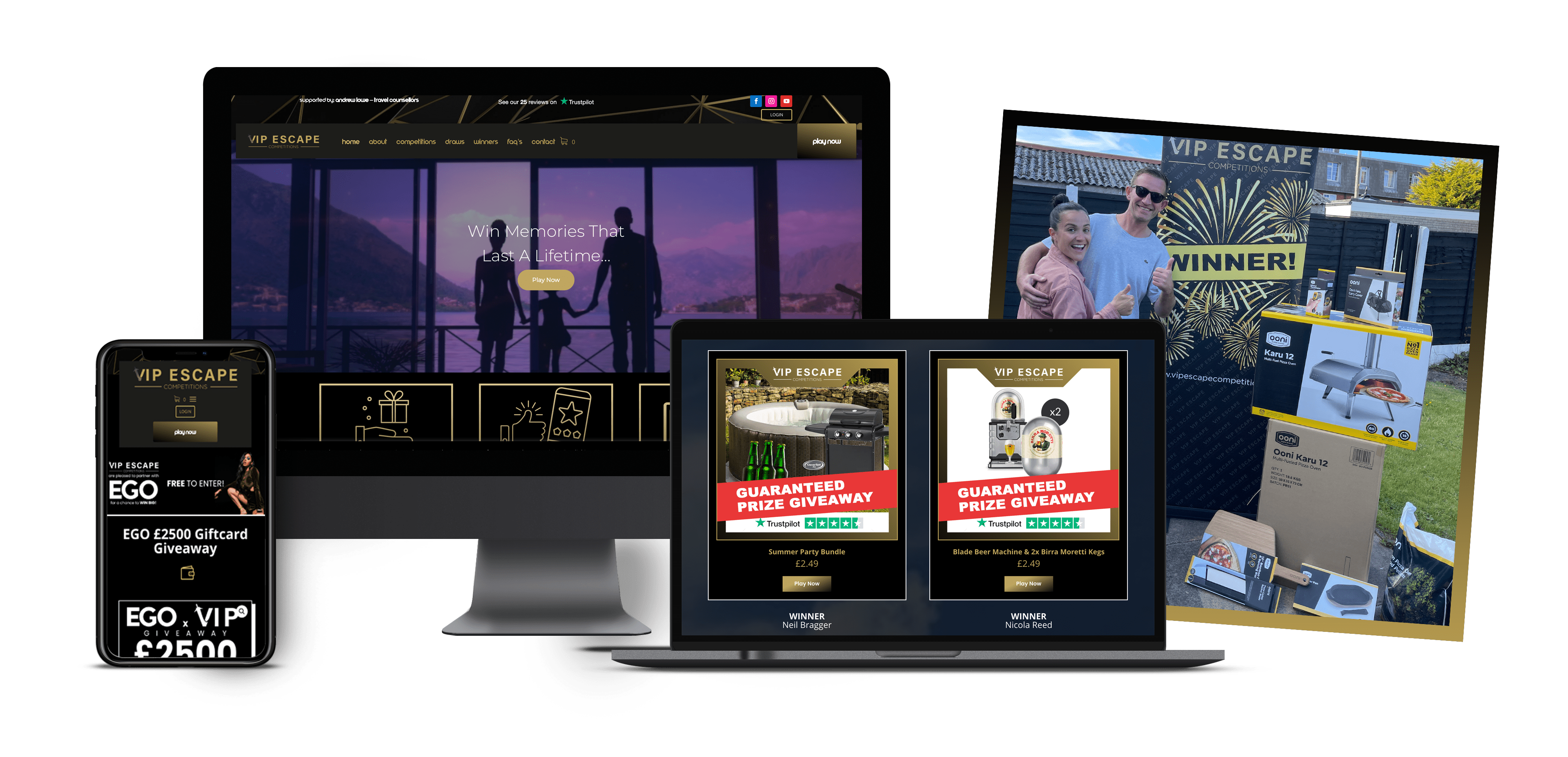 VIP Escape Competitions
Based across the UK, VIP Escape Competitions allow the public to be in for a chance of winning once in a life time holidays, incredible prizes, events and even bundle packages!
Coming from nothing at all, VIP needed to build a brand, website and roll out incredible marketing campaigns to develop the company further.
Brand & Logo Design / Brand Strategy /  Copywriting / Creative Direction / Graphic Design /  Web Design & Development / E-Commerce Booking System / Print Collateral / Digital Marketing / Social Media Campaign / Public Relations / Video Concept & Script / Video Editing / Apparel Design / Advertising Collateral
During the heat of Lockdown, competition companies were on the rise, VIP Escape Competitions needed to stand out from the rest and that's exactly what we did.
Superchance has been working alongside VIP Escape Competitions from the very first day; the planning and development of the brand were heavily influenced by the experience we have here at Superchance.
From logo design, apparel printing to 3d animation and website builds, we covered it all. VIP came with some initial ideas and concepts and we brought it to life!
It is a difficult task to compete within this market however as we power through with active marketing campaigns and different techniques to develop the brand and improve conversions, VIP Escape Competitions have a great future ahead.
We aim to continue to develop the brand and reputation by enrolling further marketing strategies and scaling those that are returning already. Driving sales and growing the portfolio of prizes is our priority.